Our Capabilities
Macmahon's capability in bulk and selected mining operations
Mining (Bulk and Selective)
Tailings Dam Construction
Business Improvement Consulting
Plant & Maintenance
On-site surface mining operations
Macmahon's frontline contracting services are supported by world class maintenance facilities.
The Company owns an extensive fleet of plant and equipment to support its growing range of projects.
Macmahon's main workshop, known as the WAC, is located adjacent to the Perth international airport. Macmahon has another major workshop in Lonsdale, Adelaide, as well as numerous on-site maintenance facilities.
Macmahon offers complete on-site maintenance and plant management support service for the Macmahon fleet, and can also tailor packages to suit client needs.
Macmahon's approach to plant maintenance sets it apart in the contracting industry - and provides a distinct competitive advantage. It ensures the highest standard is achieved for all equipment that passes through the workshop and these services can also be extended to all of Macmahon's clients.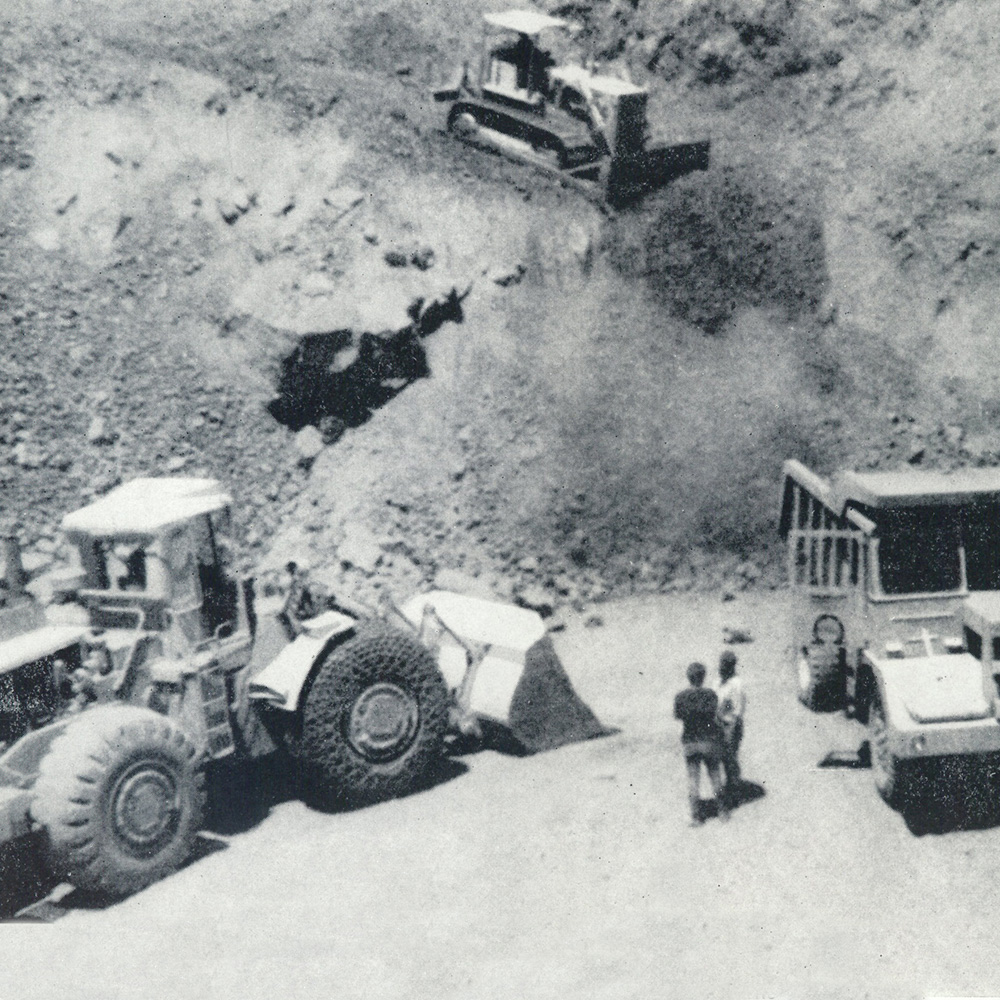 Our Expertise
Over 60 years' experience in surface mining operations
Starting with our initial surface mining contract in 1967, we have continued to grow surface mining operations and expand the range of commodities mined including gold, copper, nickel, coal, iron ore, diamonds, manganese, limestone and phosphates.
Macmahon's past and present client base includes AngloGold Ashanti, Northern Star Resources, BHP, QCoal, Silverlake Resources, Anglo American, PT AMNT and Newcrest Mining. Working with diversified clients in various mining environments around the world demonstrates the robustness of our operating systems and the capability of our people.
My job is to ensure our staff are trained, developed and encouraged to challenge their own boundaries. The operators need to be treated with respect, receive ongoing training and be well informed of what we are doing on-site and within the business as a whole.
Mal Cowcill
Project Manager, King of the Hills
Related Services
We provide world-class mining contracting services
Underground Mining
Our underground mining capabilities range from total mine development and production to specialised services to meet the short and long-term requirements of our clients.
Underground Mining
Mining Support and Civil Infrastructure
We provide business improvement consulting, design, civil construction, equipment sales and hire, maintenance and site rehabilitation services to the resources sector.
Mining Support and Civil Infrastructure